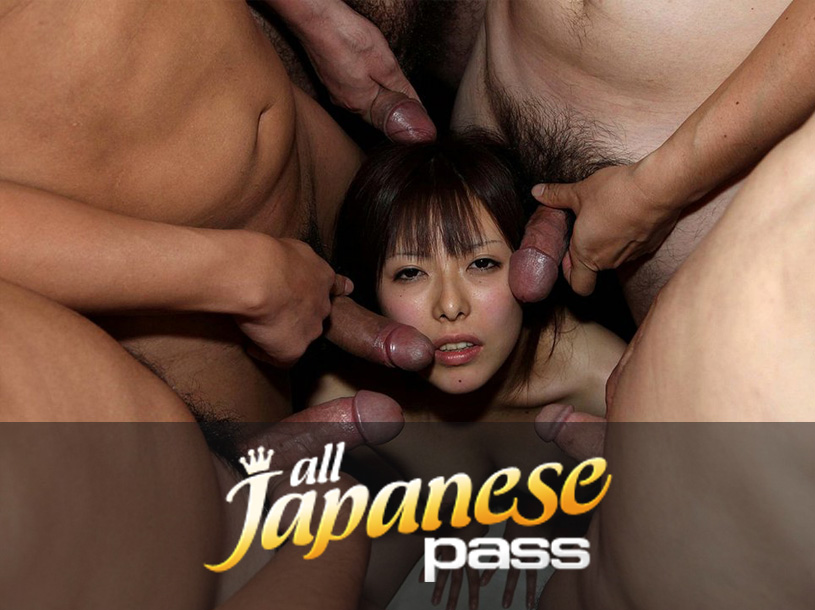 AllJapanesePass is your one-stop shop for all your Asian-themed fantasies, and let's be real, we all have a little Oriental fetish. Right now they're offering a 50% Christmas discount so I recommend signing up regardless of your 'tude toward the Asian persuasion. This adult porn site is done professionally without a lot of flashy shit to distract you from some beautiful ladies. Video thumbnail, after video thumbnail lets you get started immediately with your jacking off mission. There are also links to help narrow down your kink to find the perfect pairing of hot Asian pussy getting penetrated by a big dick, toy, or hand.
A selection of over 32,000 videos ranging in everything from Japanese-style binding, to Asian cos-play, to big tittied ladies getting their big titties fucked are available at the tips of your sticky little fingers. It's a lot to thumb through, but if you're diligent and use the filters, you can narrow it down, though I'd personally recommend skipping straight over to the Categories or Models options instead. You can also download complete DVDs to your home computer to save a trip to the smut shop.
There are 50 fetish categories to choose from, all them fantastic. Exhibitionism has scenes of grocery shopping au natural, and then of course getting fucked by a man who can't control himself. It's all there under everyone's judging, watchful eyes – and wet cunts and hard dicks. For a lovely Japanese tradition, select the Kimono kink to see sweet Geishas get their perfectly pretty pussies eaten out and banged by the Japanese businessman. Of course there's you Anal, Huge Boobs, Bukke, and Shaved Pussies options. Whatever you need to ride that Oriental pleasure wave, you'll find it.
You can also search by Model. Your favorites can be found here, like sweet Ai Aito dressed in her fucking adorable French maid outfit. She sucks cock like you wouldn't believe and gets treated to a creamy facial. Specializing in bondage, masturbation, and multiple horny guys, Ai Narita will pleasure your penis with her silky black hair, almond-shaped eyes, and surprisingly hairy pussy. Choose any of the 2,700 AV actresses to get you ready for the explosion of your life.
When you become a member of AllJapanesePass, you instantly get access to 24 other Japanese adult pay porn sites. There are too many to list here, but to give you a sweet taste of what you could get, there's the Pukko site which is some of the hottest Hentai out there. Don't know what Hentai is? It's basically magna and anime porn. Learn it, love it, bang to it. There's also the all anal, all the time, AnalNippon. As is described on the site, "no ass is unfucked!". That's just amazing. MyRaceQueens features the beautiful creatures often seen draped across cars and motorcycles getting their tight pussies and assholes pounded. I bet that decreases the value of the vehicle pretty quick. The last one I want to mention is WeirdJapan. I don't even want to spoil it for you, just know that you will NOT be disappointed with this link.
How much does all this amazingness cost? It varies. For 3 days you can pay $1, which will automatically convert to a full membership until canceled. The 1 month is their holiday special. Sign up for $19.95, for 30 days. The 3 month is $25.99 monthly and the 12 month, always the best deal, is $9.75 a month. This site's hot as fuck.