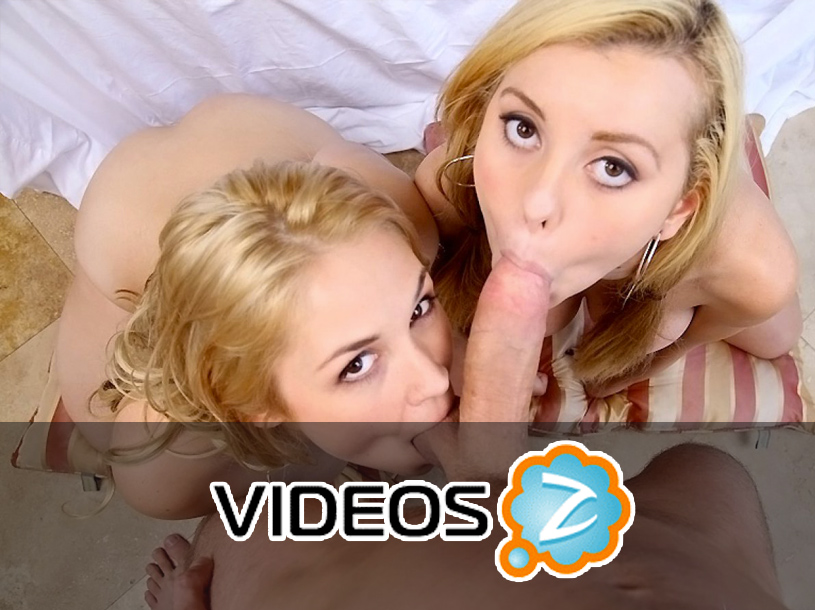 Wow, Videos Z does not fuck around. As soon as you click on their link, you are taken to a home page proudly boasting their longevity (11 years, by the way) in the online porn industry, as well as having the world's largest porn collection. I'd say that yes, featuring over 13,800 girls and over 101,000 videos is quite the collection. Videos Z also does a great job in staying current with options to download on tablets and cell phones for a slew of providers.
Good luck not getting hard right there on the Homepage. You're instantly thrown into still images promoting HD videos featuring Butt Fucking Bukkake, and DVD options specializing in everything from Euro Glam Bang to Hairy Teens. That's not really my thing, but somebody out there obviously loves it. Clicking on any of the links will take you to a page to see the still scenes, but sadly there aren't any video previews to check out.
Nonetheless, the range of options and how to decide on any decision is amazing. Click on the DVDs link to open a bevy of searching options. There's even a Random link that I love as it's almost overwhelming trying to pick through the thousands. The first Random choice I was given was Lesbians with A Huge Dildo. They're not lying, those dildos look like they could rip one of those hot lesbos apart. Fan-fucking-tastic! And there was more than one video of that style to choose from! Winning. You're also able to filter through yourself if you know specifically what makes your freak flag fly. You know, like 1 In the Pink, 1 In the Stink, Fisting, or good ole Titty Fucking.
Next, Videos Z offers over 16,000 Scenes that'll titillate your tits and harden up your Johnson. There are scenes offered in HD, Top Rated, and New Releases, again making it incredibly easy to filter through to find what you desire. Ya like watching old guys give it to a sweet, young, pussy? Of course you do, you dirty dog, and you're going to find it right here. There are bondage scenes too. Each one specializes in a different fetish, like binding, but all of them are going to make you cum hard.
Search for your favorite Pornstars easily by Top Pornstars, Most Viewed, or alphabetically by name. Find gorgeous sluts here from all over the world, like Sophie Dee, a beautifully busty Brit. You can also enjoy the one, the only, Sasha Grey getting gagged by huge cocks.
My personal favorite option on this adult pay porn site is being able to find my favorite smut by Genre. Sometimes you don't know if you want to watch Cum Swapping, Spanking, Red Heads, or some Pee action. (I know what I want, how about some Spanking Red Heads?!) Being able to search through dozens of fetishes and fantasies is a great way to learn new things about your freaky self, and of course find something to get that cock spanked or that pussy hot and bothered! Or both! Invite a friend.
Their most popular membership option is the 30 Day at $29.95. There are 2 Day, 1 Month, and 6 Months offers as well. Remember, once you sign up you unlock thousands of dirty, dirty porn. You can watch thousands of deliciously slutty women do anything your heart desires. The best thing about Videos Z isn't even their porn. I mean, it's really fucking great porn, but the real treat here? With your Membership, you can download any of these videos onto your computer, LEGALLY, to create your own home library. Sign me up!